President
Email: tbh@johnhackneyagency.com
Direct Dial: 252-265-5440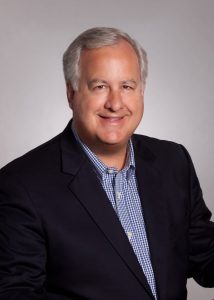 Tom was born and raised in Wilson, but spent every summer with his grandparents at Atlantic Beach, NC.  After graduating from boarding school in Chattanooga, Tennessee, he returned to North Carolina for college, graduating from UNC – Chapel Hill in 1979.  Immediately afterwards, he worked in the real estate business for a year, and then decided to give the family insurance business a try. With that inauspicious beginning, a successful and rewarding career was born.  Just as his father, grandfather and great-grandfather before him, Tom has worked hard over the past 40 years to make sure the agency continues to grow and flourish.
But the success of any agency isn't one person and John Hackney Agency has the very best people in the business working together every day to help clients solve risk management and insurance issues. There are two offices with 37 employees with one in Wilson and the other in Rocky Mount. Many of those people have spent their careers with the agency and continue to help guide and manage the success of the business. The capable team at John Hackney Agency is an important part of what makes Hackney a wonderful place to work as well as the successful agency it is today.
Tom met his wife, the former Susan Page King, when both were freshmen at UNC.  Later they discovered their fathers were roommates at the Zeta Psi house at UNC 30 years earlier.  Tom and Susan married in 1980 and soon had two daughters, Elizabeth in 1981 and Anderson in 1988. Elizabeth is now married to Joe Davies, and they are the proud parents of Alex, 6, and Page, 11.  Anderson married Campbell Brown and they are the proud parents of two daughters, Becca and Liza.  Both families live in Raleigh where Susan also works in the RTP as a litigator at K&L Gates.
Tom loves the two places he's always called home, spending weeks in Wilson and most weekends with his family at the coast.  In addition to daily walks in his neighborhood, around Lake Wilson or at the beach, he enjoys buying and renovating real estate, travel, dining at his favorite restaurants (and finding new ones), reading, cooking and spending time with his family.