President
Email: tbh@johnhackneyagency.com
Direct Dial: 252-265-5440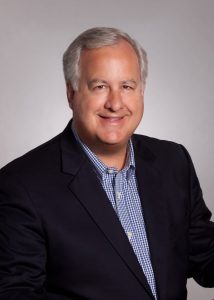 Tom began his insurance career at John Hackney Agency at the age of 23, a year after graduating from the University of North Carolina at Chapel Hill. While he wasn't sure if he had the right personality for sales, he decided to give the family business a try and see how things worked out. With that start, a wonderful and successful career was born and Tom has worked hard to make sure the agency has grown through the years just as his father, grandfather and great-grandfather had done before him. He enjoys meeting and talking to people and learned that the key to his success with clients was offering an honest assessment of what they need and offering the best possible solution.
The success of the agency isn't based on one person but rather on having the very best people helping customers and working together to help the business grow. Today the agency has two offices, Wilson and Rocky Mount, and employs 34 people. Many of the employees at Hackney have spent their careers or the majority of their careers here and continue to help guide and manage the success of the business. Tom is very proud to have assembled the majority of the strong team of people that make up John Hackney Agency. It's these people who make Hackney the wonderful and strong agency it is today.
Tom was born and raised in Wilson but spent most of his summers at Atlantic Beach. He still loves the two places he calls home, spending the weeks in Wilson and many weekends at Atlantic Beach. He is married to Susan King Hackney, who is an attorney at K&L Gates in the RTP. They have two children, Elizabeth Hackney Davies and Anderson Hackney Brown. Elizabeth is married to Joe Davies, and they have two children, Alex and Page. Anderson is married to Campbell Brown,and they have two dogs, Cotton and Sawyer. Both the Davies and Browns live close by in the Wilson suburb of Raleigh.
Tom is grateful for his wonderful family, his incredible co-workers, his successful business, and his good friends. Call him for help with any type of insurance you need.