Personal Account Manager
Email: tanya@johnhackneyagency.com
Direct Dial: 252-265-5447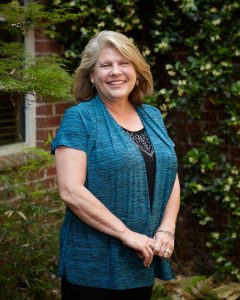 Tanya Strickland started her career at John Hackney Agency in 2016. She brings many skills as a Personal Lines Account Manager and enjoys working with her customers to help meet all of their insurance needs protecting their loved ones and their possessions.
Married to John Strickland in 1988, they have three children, Kim, Chad, and Jason, who make them proud every day. Jason is the father of Tanya's three oldest grandsons, Parker, Fox, and Trevor. Kim is married to Steven and they are the parents of Tanya's four grand-dogs.
Chad is married to Judith and they have one son, Clay. WhileTanya loves the insurance business, she considers family her greatest love and accomplishment. She enjoys camping, cooking, travel, and photography, and volunteers for the American Cancer Society.
She specializes in personal lines insurance accounts and will be happy to help you with your home, auto, condo, apartment, boat, RV, motorcycle, umbrella and jewelry insurance.