Personal Lines Department Manager
Email: selena@johnhackneyagency.com
Direct Dial: 252-265-5448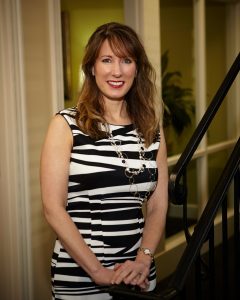 Ask any group of high school students if they want to be a veterinarian and many would raise their hands. Ask if they would want to be an insurance agent and no one would move a muscle and what a mistake because the insurance business is such a great business. Like most children, Selena dreamed of a life working with animals as a vet, but by a wonderful accident she ended up in the insurance business and what a great thing that is for John Hackney Agency, Selena and her clients.
She started in the business by helping a friend in an agency and in 2000 started to work at John Hackney Agency where she learned and sharpened her insurance skills. It's been a great career and one she has loved. She has worked in the personal lines field since 1997 and knows everything about homeowners, auto, boat, umbrella, mobile home, fire, inland marine, condo, apartment and motorcycle insurance you'd want to know.
Born and raised in Wilson county, she graduated from Fike High School, attended Barton College and has lived in Wilson all her life. She has a lot of family still living in Wilson including her daughter, Brittany, who is married to Thomas Poythress and their sons, Bennett and Knox.
Selena is the agency health nut, she is a certified group fitness instructor that spends a lot of time focusing on wellness, exercise and diet.  She enjoys exercising, traveling, painting, reading, and most of all, spending time with her grandsons.
Selena has her CISR professional designation and can help you with any of your personal insurance needs.