Commercial Lines Department Manager
Email: mfoster@johnhackneyagency.com
Direct Dial: 252-265-5452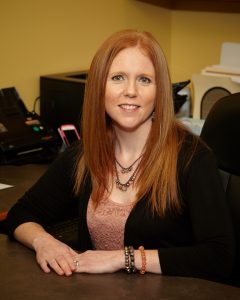 Michele started her insurance carrier in 1999 as an insurance agent in Raleigh, working with several agencies in the Triangle Area before finding her home at John Hackney Agency in 2013 as a Commercial Account Manager. She has her AAI (Accredited Advisor in Insurance) professional designation and brings 20 years of insurance knowledge and experience as an Account Manager to our Commercial Insurance Department.
Born and raised in Cary as a city girl, she now loves the country life on a farm in Franklin County with her husband, David, and 2 of their 3 children, Ben, and Jessica along with numerous cats, dogs, goats (really, goats), horses and cows. Next door are her parents so they are living together on the family farm in Castalia – think Green Acres updated to 2020 with a decidedly North Carolina spin. Her older daughter, Nichole recently made her a grandmother. Her grandson's name is Nash.
In her spare time she likes to… wait! What spare time? Between work, children, the farm, church, and lots and lots of laundry, she likes to have a few quiet minutes to sleep.
Michele specializes in assisting producers in finding markets for and writing many different types of new commercial lines businesses while managing accounts for her existing customers.