Commercial Account Manager Assistant
Email: donna@johnhackneyagency.com
Direct Dial: 252-265-5445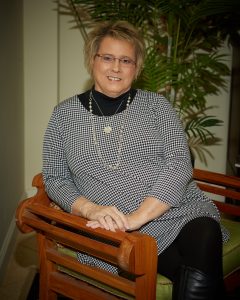 Donna started at John Hackney Agency in 2004 and works as a Commercial Account Manager Assistant. Handling requests for Certificates of Insurance quickly and efficiently is a constant demand of her daily routine.
If you're a commercial account client, you've more than likely admired the well organized notebooks she puts together that keep your policies in order and at your fingertips if needed. These are just a couple of the many things that Donna does to keep the commercial lines department running smoothly and efficiently.
She is married to Bennie Winstead, and they are the parents of one son, Brandon. Donna tries not to miss any of Brandon's baseball games (family first at John Hackney Agency), even though he is a senior in college at UNC-Pembroke.  On her time away from the office and following Brandon's baseball games, she loves the beach and reading.