Account Executive
Email: jonhodges@johnhackneyagency.com
Direct Dial: 252-234-5159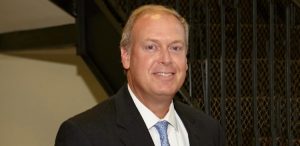 Jon is one of the newest members of John Hackney Agency starting in April, 2016 after six successful years with BB&T Insurance Services. With BB&T, he was a President's Club Award winner for 2 years and Sterling Award Winner in 2014. Jon was born and raised in Henderson, North Carolina where he loved playing tennis from an early age as did his brother, sister, and parents.
In 1998, he married Melissa Whytsell and after a few different jobs and towns they moved to Wilson and made it their home in 2011. They quickly became an integral part of the community. Melissa is a registered nurse and works with Home Health of Wilson, and their son, Thomas, is a senior at Roanoke College  where, like his father, he loves to play tennis and is a member of the tennis team at Roanoke College. Jon loves spending his free time with his family, playing competitive league tennis, listening to all kinds of rock music, and cooking at home with Melissa.
He is a member of First Presbyterian Church. Recently his family added a new member to the household, a golden retriever puppy named Lexi, who is a delightful handful. If you want to insure it, Jon can take care of it for you and specializes in Personal and Commercial Insurance as wellas Life, Medicare Supplement, Disability and Long Term Care.